News
Barking Riverside Uber Boat Trip
Back
June 30th 2022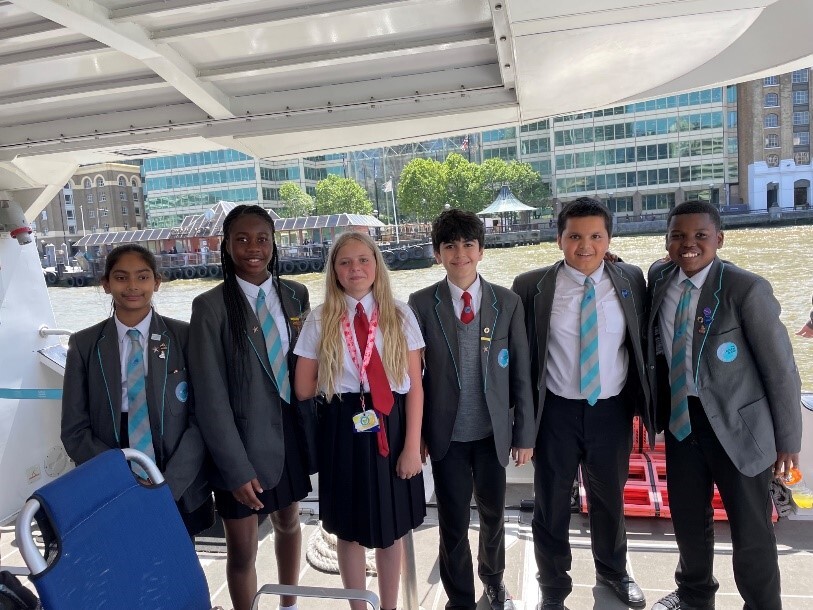 The Warren School was invited to take some students on the new Uber Boat that leaves from Barking Riverside. Here are 2 students' reviews on the day:
Once entering The Warren School minibus, it took roughly 45 minutes to get to Barking Riverside. We all took pictures of the pier then we were finally welcomed into the Uber Boat. We entered the boat and it was the most lavish place I have been to ever. It was truly amazing and we were also given specially packaged water. As the boat started to move, we had a gorgeous view of the left and right sides of the boat. This boat took us to London and we all saw famous buildings like the Shard. This was then repeated on the way back. I got a lot of pictures too. We also sat at extremely comfortable chairs and tables where we ate food and talked. Overall, this was an incredible experience and I would most definitely go again if I had the chance to.
Julian Year 7
First, we drove from our school to Barking Riverside in the minibus, which roughly took about 45 minutes. When we reached the pier we all took lots of photos and when we reached the main entrance we met with other schools from the borough. Once everyone was accounted for we were introduced to councillors and other members of the Barking and Dagenham community. When they had finished speaking about Barking and Dagenham and why we were there we started to board the boat.
The boat was amazing and we were really excited. There was outdoor and indoor seating. Once we found a table inside and sat down we started to eat lunch and they also had a snack bar with drinks and food. Once we finished we went out to see the view. On the ride we saw The Shard, The O2 Arena and the cable cars as well as other beautiful sites and buildings. Overall the Uber boat was an amazing and very enjoyable experience.
Harika Year 7