News
Year 8 Cricket Borough Cup (6-A-Side) - 2022 Champions
Back
June 27th 2022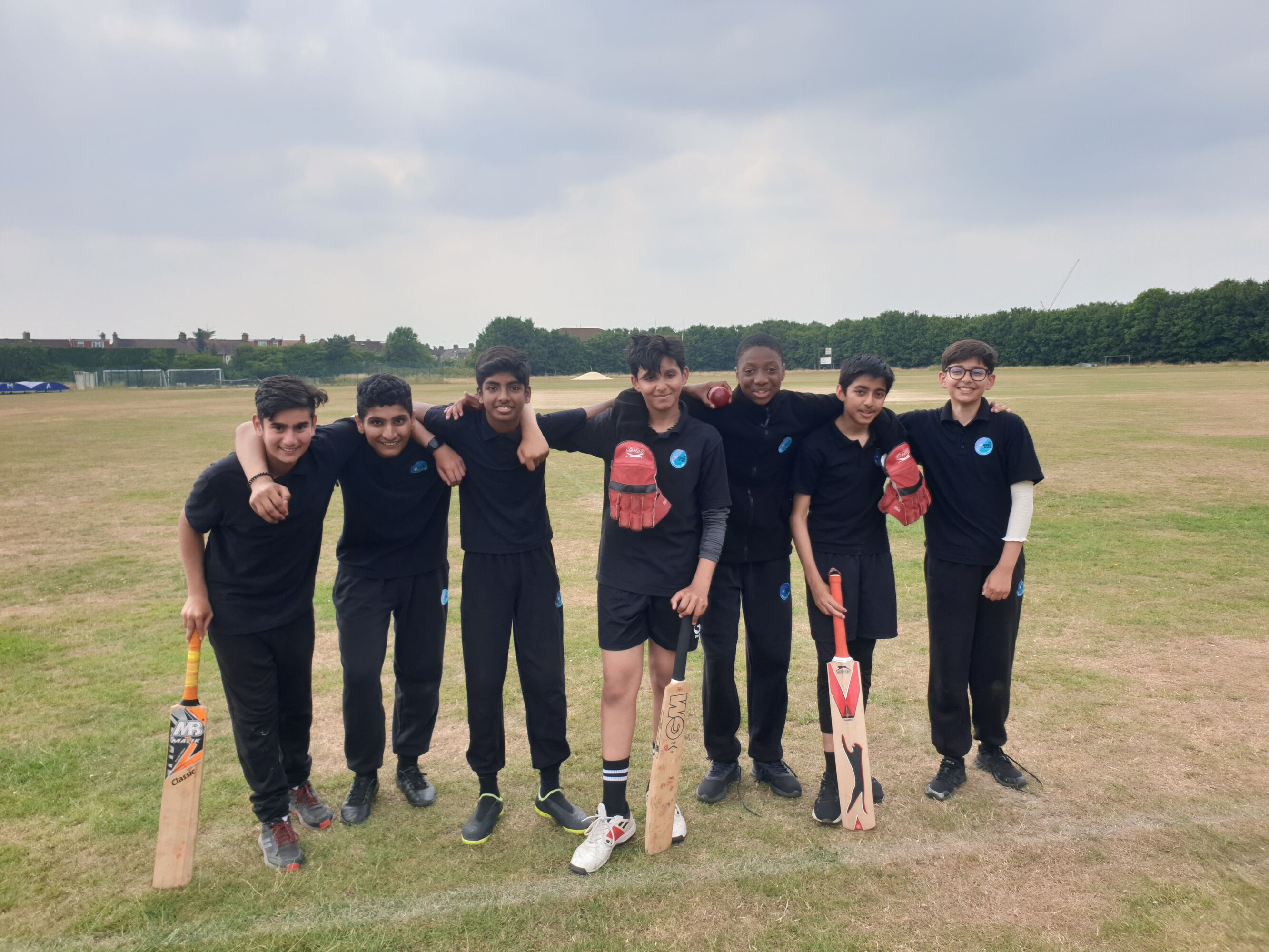 The Warren School's Year 8 cricket team are celebrating winning the borough cup, after winning all of their group games and then beating Robert Clack in the final.
In the group stage we played Greatfields School first, and scored 62 runs thanks to an unbeaten stand of 62 from Ali (36) and Afroze (26). We bowled Greatfields out for 32 runs, winning by 30 runs. There was great bowling from all of the bowlers in this game.
In the second group game we played Jo Richardson. They batted first and scored 36 runs. There was good bowling from all the bowlers again, including Rayhan who played in this second match. With Ali in devasting form we won this game in just 2 overs with Ali again starring with an unbeaten 33 runs. This meant we topped our group with 2 wins, scoring 98 runs and getting 5 wickets.
In the final we played the other group winners, and local rivals, Robert Clack. They put us into bat first. After a quick-fire 16 runs off of 5 balls, Ali was bowled out with the score on 22 after 2 overs. Afroze then stepped up to the plate and scored 21 runs in the last 3 overs with Kamil chipping in with a valuable 5 runs in the last over, to reach a respectable 48 off of 5 overs.
When it was our turn to bowl, Ali bowled with real pace and accuracy. He only gave away 2 runs and actually hit the stumps but the bails did not come off. With 3 extras off the over, we restricted Robert Clack to 5 runs off the first over. Then it was the turn of Kamil, who also bowled accurately and restricted Robert Clack to just 7 runs off the over. 12 runs after 2 overs meant they were well behind the run rate. Ibrahim then bowled a brilliant over in which they only scored 8 runs from and most of those were extras. The fourth over was bowled by Daiyaan who bowled brilliantly for his first game of cricket and only gave away 9 runs from the over. This meant that Robert Clack needed 20 runs from the last over. The teams' tactics worked brilliant because the final over was bowled by Afroze, a very accomplished bowler. He bowled 2 perfect balls which went straight through to Chris, our very brave wicket keeper, who put his body on the line in the final and prevented Robert Clack from scoring many more runs. After 3 more balls had been bowled Robert Clack moved onto to 33, needing 16 off the last ball! With the title in the bag, Afroze produced the best ball of the match, firing in a yorker that took middle stump out of the ground!
Well done to the Year 8 Team on their victory!
Mr. Murray
CTL of PE