News
Local History Workshop – Year 7 & 8
Back
July 14th 2022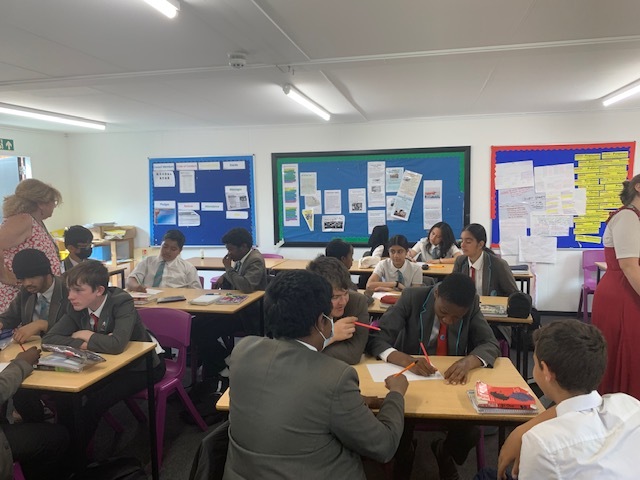 A fundamental aspect of the History department's vision is to bring broad and diverse histories to the classroom. As part of this, we aim to build a sense of community by engaging with our local history that students can relate to.
This week, students from Years 7 and 8 had the opportunity to hear stories, from residents of Chadwell Heath and Marks Gate in the 1950s, as part of a local history workshop run by the Eastside Community Heritage. They heard oral recollections of what The Warren School was like, and were surprised to learn that it has not always been a mixed school! Students enjoyed engaging with oral history and were given time to tell their own stories through recorded interviews.
It was fantastic to see students carry out the work of historians by asking questions to build an enquiry on the perspectives of local residents and record these views using audio recorders. Students appreciated learning about the local heritage and benefitted from gaining different perspectives of their community.
We hope to continue strengthening the links between our students and their community by engaging with the rich history of Chadwell Heath and Marks Gate.
Mr Alwi
CTL History