News
BBC100 Careers Event
Back
May 10th 2022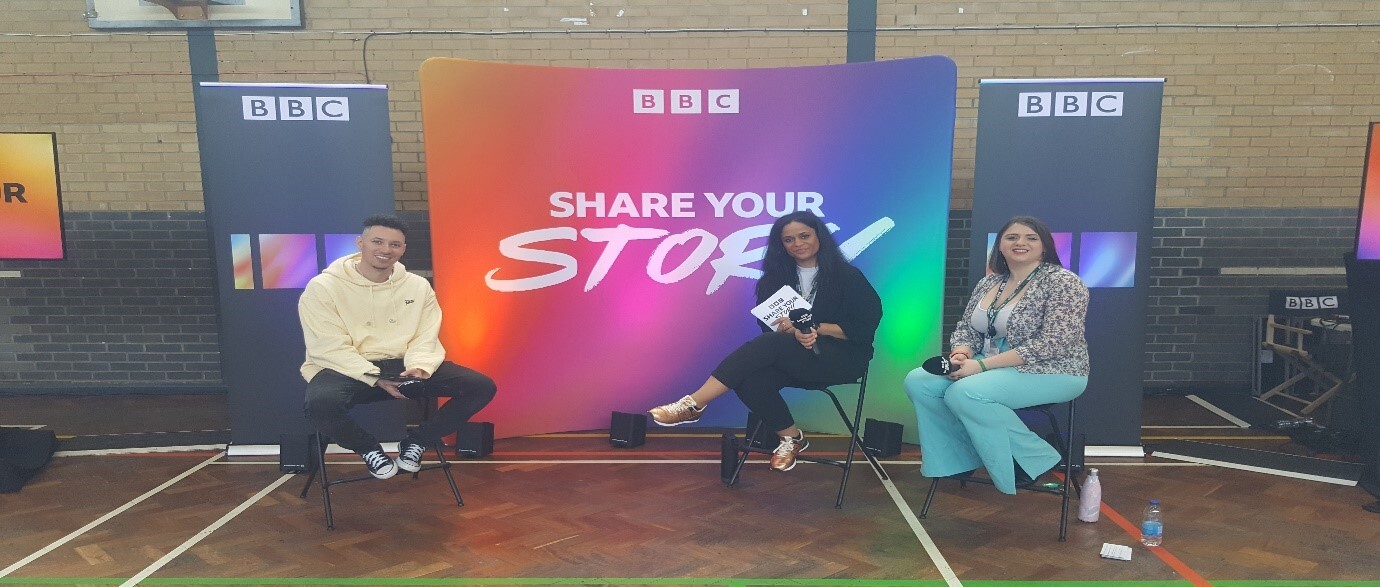 In March 2022 the school hosted the BBC as part of their 100th Birthday celebrations.
As part of the BBC's tour, produced by the BBC Children's and Education division, students were inspired to achieve their goals and realise their ambitions by listening to two guests sharing their personal stories.
Over 900 students from the school took part in the event, hosted by the well-known BBC presenter, 1Xtra's Nick Bright.
These interactive storytelling sessions highlighted the range of career opportunities in storytelling at the BBC and the creative industries, both locally and across the UK.
In September, we will be hosting the BBC again in another interactive careers event, looking at local career opportunities.