News
Year 13 A Level Media Studies Trip to the British Film Institute (BFI)
Back
January 25th 2022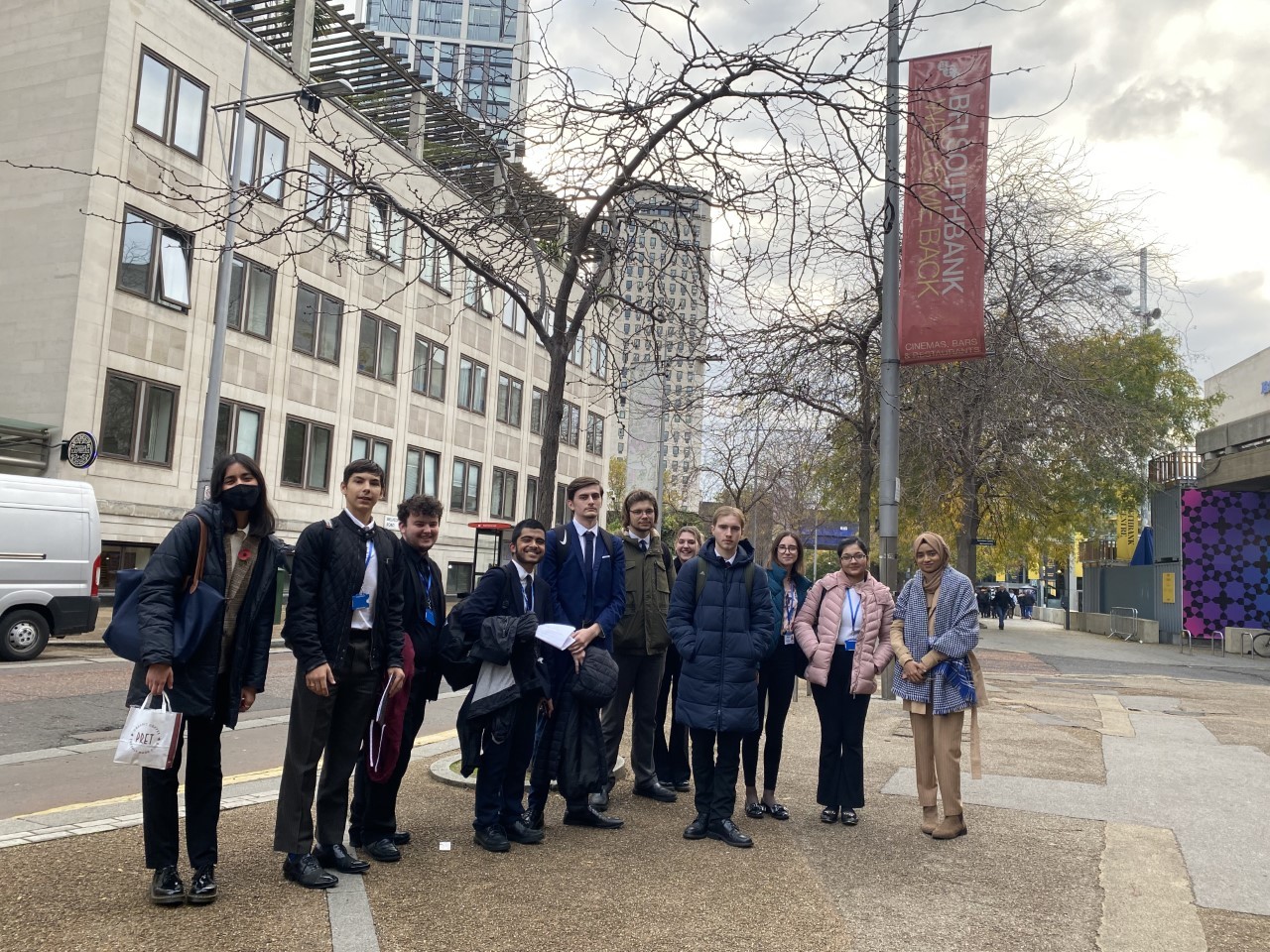 Our A Level Media students attended the KS5 Newspapers Workshop at the British Film Institute at the Southbank in London.
The aim of the trip was to help students to explore key aspects of analysing newspapers, such as media representation, media language and the impact of the industry on newspapers. The trip allowed students to better understand these concepts in a different setting, with the inclusion of a key industry speaker to inspire them of possible avenues in the film/media sector. One speaker was a previous examiner who shared the level of detail, advice and theory analysis they needed as tools to complete questions in their written exam.
It was a culturally enriching experience; students built knowledge about newspapers and developed skills to evaluate how political ideologies can affect the way newspapers are presented. Students' minds were opened to different careers and gave insight into the creative industry at the BFI. The trip also provided students with an opportunity to explore the benefits of the BFI and they were encouraged to attend future events to further their experience of the industry.
The students were appreciative of the chance to attend the lecture. which was held in an authentic cinema hall. At the end of the day, one student said, "I liked that it was an examiner as the speaker as he gave good tips for what we could include in our writing."
I was extremely proud of all students on the trip and I am looking forward to creating more future opportunities to develop and foster creativity and a life-long passion for Media and Film amongst our Warren students.
Subject Lead of Media & Film Studies