News
Stubbers Rewards Trip
Back
July 15th 2022
An exclusive rewards trip to Stubbers Adventure Centre was organised for our Year 7, Year 8 and Year 9 pupils to recognise good attendance, hard work and effort in class.
The trip took place on Tuesday 12th July 2022. Activities included laser tag, archery, archery combat, rifle shooting, axe throwing, leap of faith, climbing, high ropes, abseiling and a vertical obstacle course. The activities helped develop confidence, team work, problem-solving skills and self-esteem.
Staff from Stubbers were very complimentary about our students. Students had a great time, overcame their various phobias and built new friendships by working together.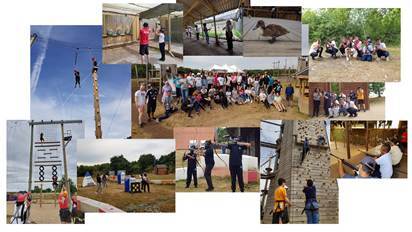 Comments from pupils included:
Aminah in Year 9 said, "I overcame a lot of challenges. I'd love to come again."
Abiha in Year 8 said, "Today was amazing. First, we had Leap of Faith but I only got half way as I was scared. Then we had climbing and I made it to the top with the encouragement of my friends."
Kwabena in Year 7 said, "I liked Laser Tag. My team was awesome"
Thank you to Ms McGillicuddy, Ms Choudhury, Ms Valenza, Mr Hoare, Mr Lall and Mr Price who also supervised the students during this trip.
Mr. A Uddin MBE